NIDCR News

On July 29, Agnes Binagwaho, MD, Minister of Health of the Republic of Rwanda, will deliver the 2015 David E. Barmes Global Health Lecture on the NIH campus in Bethesda, Maryland. Her lecture is called "Medical Research and Capacity Building for Development: The Experience of Rwanda." NIDCR and the Fogarty International Center are cosponsoring the event. The David E. Barmes Global Health Lecture series honors the late David Edward Barmes, who was NIDCR's special expert for international health. The lecture, which is free and open to the public, will be webcast live and archived.
In April, Janice S. Lee, DDS, MD, MS, was appointed as the clinical director of NIDCR's Division of Intramural Research. Dr. Lee, a board-certified oral and maxillofacial surgeon, joined NIDCR as the deputy clinical director in August 2013, after a decade at the University of California, San Francisco. NIDCR Director Martha J. Somerman, DDS, PhD, said, "In the short time she has been intramural deputy clinical director, Dr. Lee has distinguished herself as an outstanding leader with a deep comprehension of the importance of basic research as well as the tireless dedication to translating preclinical research results into protocols for clinical studies." Dr. Lee's clinical and translational research program is exploring the natural history and genetic etiology of craniofacial anomalies and growth abnormalities.
In April, James E. Melvin, DDS, PhD, became the new deputy scientific director in the Division of Intramural Research. Dr. Melvin joined NIDCR in 2010 as the clinical director. "Dr. Melvin's outstanding leadership during his five-year tenure has made a difference in the lives of the patients who visit our dental clinic, and in the lives and careers of the clinical fellows who are trained and mentored here," said Dr. Somerman. "We are extremely fortunate to have a leader with Dr. Melvin's versatility to transition from the administration of our clinical research to our basic research program." An internationally renowned investigator, Melvin has made landmark contributions to the field of salivary gland physiology.
NIDCR Joins New Area of Biomedical Research: Electronic Cigarette Health Effects

To help inform future health policy decisions, NIDCR is working toward collecting evidence of the biological effects of electronic cigarettes. With the release of two funding opportunities, NIDCR will support research aimed at the possible effects on the oral cavity of aerosol mixtures produced by electronic cigarettes. Applications for R01 and R21 research funding opportunities are due on July 28.
On May 15, the health effects of electronic cigarettes was the topic of the NIDCR Clinical Research Fellowship Grand Rounds, which was held on the NIH campus. Stanton Glantz, PhD, professor of medicine at the University of California, San Francisco (UCSF) School of Medicine, presented a lecture called "E-cigarettes: Back to the Future." Dr. Glantz is the director of the UCSF Center for Tobacco Control Research and Education and the principal investigator in the UCSF Tobacco Center of Regulatory Science.
In May, the University of Florida College of Veterinary Medicine selected Lauren P. Davidson, DVM, MS, DACLAM, NIDCR animal program director, as the recipient of the 2015 Distinguished Service Award. Each year, the College of Veterinary Medicine recognizes outstanding alumni with awards in several categories of distinction, and Dr. Davidson, who is a Commander in the U.S. Public Health Service (PHS), received the Distinguished Service Award for her public service achievements, including participation in PHS readiness response activities and mentoring students.
Applications are due on July 1 for the position of assistant clinical investigator in NIDCR's Oral and Pharyngeal Cancer Branch in DIR. Applicants must have a PhD and DDS/DMD and a license that permits practice of dentistry at the NIH Clinical Center. In addition, applicants must have an in-depth knowledge of basic immunology and infectious diseases of the oral cavity, training and research experience in oral pathology and oral manifestations of immunologic/inflammatory diseases, with a particular emphasis on graft-versus-host disease.
You can learn about current NIDCR job opportunities by looking at the Job Openings section of NIDCR's website and by following us on Twitter and LinkedIn.
Back to top
NIH/HHS News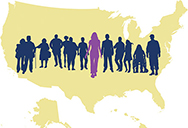 NIH has formed a Working Group of the Advisory Committee to the NIH Director with expertise in precision medicine and large clinical research studies to guide the development and implementation of the President's Precision Medicine Initiative. This Working Group is seeking public input through a series of workshops with patient, scientific, and other stakeholder groups to help design the initiative and to formulate a vision for building a national participant group of at least one million Americans.
All public workshops are videocast live and also archived. The next two workshops are shown below:
Public workshop on participants and community engagement
Wednesday, July 1, and Thursday, July 2, 2015
National Institutes of Health, Bethesda, Maryland
Public workshop on mHealth
Monday, July 27 – Tuesday, July 28, 2015
Intel Corp., Santa Clara, California
In September 2015, the team of experts will deliver a preliminary report to inform future efforts of the Precision Medicine Initiative.
HHS Releases Final Recommendation for Fluoride Concentration in Drinking Water
On April 27, the Department of Health and Human Services (HHS) released the final Public Health Service recommendation for the optimal fluoride level in drinking water to prevent tooth decay. The new recommendation is for a single level of 0.7 milligram of fluoride per liter of water. This recommendation updates and replaces the previous recommended range, which was 0.7 to 1.2 milligrams per liter, issued in 1962.
HHS recommended the change in optimal fluoride concentration because Americans now have access to more sources of fluoride, such as toothpaste and mouth rinses, than they did when water fluoridation was first introduced in the United States. As a result, the prevalence of fluorosis has increased, which, in most cases, manifests as barely visible lacy white spots on the tooth enamel. The new recommended level will maintain the protective decay prevention benefits of water fluoridation and reduce the occurrence of dental fluorosis.
A federal panel reviewed the scientific evidence related to fluoride concentration in drinking water. Members of the federal panel included Isabel Garcia, DDS, MPH (then deputy director of NIDCR), Amit Chattopadhyay, BDS, MDS, MPH, PhD (then in NIDCR's Office of Science Policy and Analysis (OSPA)), and Timothy Iafolla, DMD, MPH, in OSPA.
On July 1, Jack Whitescarver, PhD, who has led the Office of AIDS Research at NIH since 2000, will step down from his post. He also has served as NIH Associate Director for AIDS Research.

On April 1, Douglas Lowy, MD, was named acting director of the National Cancer Institute (NCI). Lowy has served as the deputy director of NCI since July 2010, helping lead key scientific initiatives.

On June 11, NIH announced that Walter J. Koroshetz, MD, was selected to be the director of the National Institute of Neurological Disorders and Stroke (NINDS). He has served as acting director of NINDS since October 2014.
On April 28, NIH announced that Eliseo J. Pérez-Stable, MD, will become director of the National Institute on Minority Health and Health Disparities. Currently, he is at the University of California, San Francisco, where he is a professor of medicine, chief of the Division of General Internal Medicine, and director of the Center for Aging in Diverse Communities. He is expected to join NIH in September.
In April, NIH launched a new site (https://datascience.nih.gov) for the biomedical data science community. One of the features is a calendar of NIH events of interest to the data science community. The Big Data to Knowledge (BD2K) section of the new site replaces the old BD2K site but is still accessible from https://commonfund.nih.gov/bd2k.
Videos Available for 10th Annual NIH Pain Consortium Symposium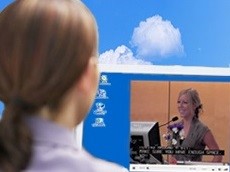 On May 26 and 27, NIH hosted the 10th Annual NIH Pain Consortium Symposium on the NIH campus in Bethesda. The two-day event was called "Looking Back and to the Future." The agenda, May 26 video, and May 27 video are available through the NIH Pain Consortium website.
August 27 Deadline for Lasker Clinical Research Scholar Program

Applications are due by August 27 for the Lasker Clinical Research Scholar Program. This program, which honors the contributions of Mary and Albert Lasker to the biomedical community, supports exceptional clinical researchers in the early stages of their careers to promote their development to fully independent positions. Lasker Scholars receive a unique combination of NIH funding for clinical research for up to 10 years.
In April, NIH announced that 55 talented and diverse students, representing 37 universities, were selected for the fourth class of the Medical Research Scholars Program (MRSP). Among the scholars in the 2015-2016 class is Tarek Metwally, a dental student at the University of Michigan School of Dentistry. The program places creative, research-oriented dental, medical, and veterinary students in NIH laboratories and clinics to conduct basic, clinical, or translational research in areas that match their career interests and research goals.
NIH Establishes Language Access Plan to Reduce Language Barriers

The NIH has established the NIH Language Access Plan, a comprehensive strategy being implemented across the agency – including at NIDCR -- to help people with limited English proficiency access NIH programs and activities. The Language Access Plan will help ensure that individuals, regardless of their language ability, can access important health information and participate in clinical trials.
Back to top
Science Advances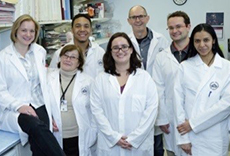 Using molecular techniques and living tissue cultures from genetically modified mouse embryos, members of NIDCR's Matrix and Morphogenesis Section are the first to describe the cellular cross talk that promotes the innervation of salivary glands. These findings are an important advance toward the goal of regenerating or repairing salivary glands.
Back to top
Back to top
Funding Opportunities
Title
Extramural Scientific Topics
Opportunity number
Application due date

Dental Caries

Mucosal Diseases

Oral Immunology, Immunopathology, and Immunotherapy

Oral Microbiology & Metagenomics

Periodontal Diseases

PA-15-135

Dental Caries

Mucosal Diseases

Oral Immunology, Immunopathology, and Immunotherapy

Oral, Oropharyngeal & Salivary Gland Cancers

Orofacial Pain, Temporomandibular Joint Disorder & Neurobiology

Periodontal Diseases

Salivary Biology and Dysfunction

Sjögren's Syndrome

PAR-15-192

Dental Caries

Mucosal Diseases

Oral Immunology, Immunopathology, and Immunotherapy

Oral, Oropharyngeal & Salivary Gland Cancers

Orofacial Pain, Temporomandibular Joint Disorder & Neurobiology

Periodontal Diseases

Salivary Biology and Dysfunction

Sjögren's Syndrome

PAR-15-193
Back to top
Back to top
Last Reviewed on
February 2018