What
Dr. Agnes Binagwaho, Minister of Health of the Republic of Rwanda, will deliver the 2015 David E. Barmes Global Health Lecture on the NIH campus in Bethesda, Md.   The title of her talk is "Medical Research and Capacity Building for Development: Th​e Experience of Rwanda." The event is co-sponsored by NIH's National Institute of Dental and Craniofacial Research (NIDCR) and the Fogarty International Center. 
Who
Dr. Agnes Binagwaho is a strong supporter of biomedical research who has spoken frequently about the value of research and capacity building in helping relieve the disease burden that weighs on Rwanda and other low- and middle-income countries.
Before becoming health minister in 2011, she had served as permanent secretary of health, as executive secretary of Rwanda's National AIDS Control Commission and as a physician in public hospitals for more than 15 years. She trained in pediatrics, specialized in emergency neonatology and the treatment of HIV/AIDS, and earned her doctoral degree from the University of Rwanda in 2014. She holds positions at Harvard University and Dartmouth College, where she teaches courses in health equity, HIV/AIDS, information and communication technologies for health, and pediatric care delivery systems.
When
Wednesday, July 29, 2015,  at 11:30 a.m.
Where
Masur Auditorium, Clincal Center (Building 10), NIH Campus, Bethesda, Md.
Background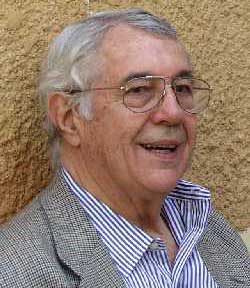 The David E. Barmes Global Health Lecture series honors the late David Edward Barmes, special expert for international health at the National Institute of Dental and Craniofacial Research (NIDCR).
Prior to joining NIDCR, Dr. Barmes, a public health dentist and epidemiologist by training, served in senior management positions related to oral health, health promotion, and non-communicable diseases at the World Health Organization in Geneva. The lecture series was established by the NIDCR and Fogarty in 2001 to honor his lifelong dedication to research aimed at improving health for those in low-income countries.
Access videocasts of all past Barmes lectures.​
Event Resources
The July 29 lecture is free and open to the public; sign language interpretation will be provided. View NIH Campus Visitor Information.
The lecture will be webcast live and archived for future viewing​.